One of the things we do every year is to give each other something sexy in our stocking. So, why not a sexy advent calendar? Give this sex advent calendar to your spouse and every day, surprise them with something sexy. You can give it to them ahead of the holiday in time to start with the advent calendar.
Sexy Advent Calendar
Jay Dee over at Uncovering Intimacy created a Sexy Advent Calendar that he sells during the month of November leading up to Christmas. He really wants to make sure that people are getting the most out of the game, so he only sells it in time to start with the advent season.
He created 3 different spice levels on the calendar to meet every person's need. You can go with the lowest spice for non-sexual ideas. It's great for couples that want to increase their romance without the pressure of sex.
The second level is great for those that want foreplay move ideas that will help them feel excited. If you want to be stretched in your sexual intimacy, then get the Black Label printable.
Sexy Christmas Calendar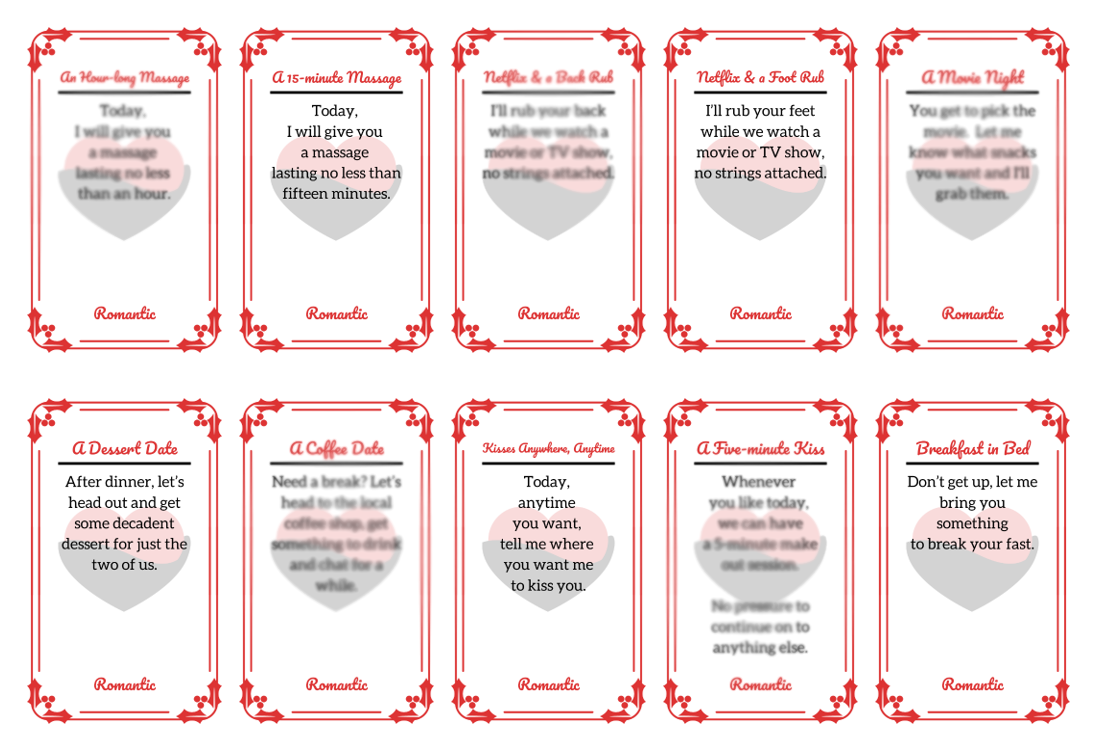 This calendar is meant to be used at the beginning of December and it runs to Christmas Eve. Jay Dee's calendar comes in 3 spice levels and here is a look at a card from each set:
Romantic (completely non-sexual)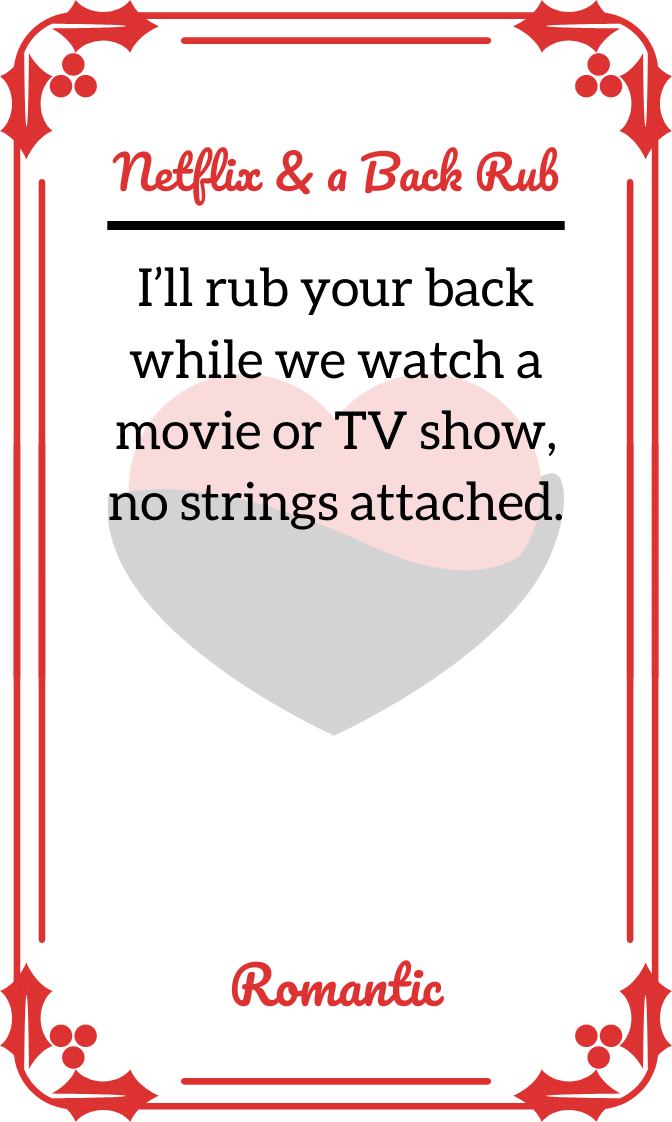 Sexy (foreplay moves and positions)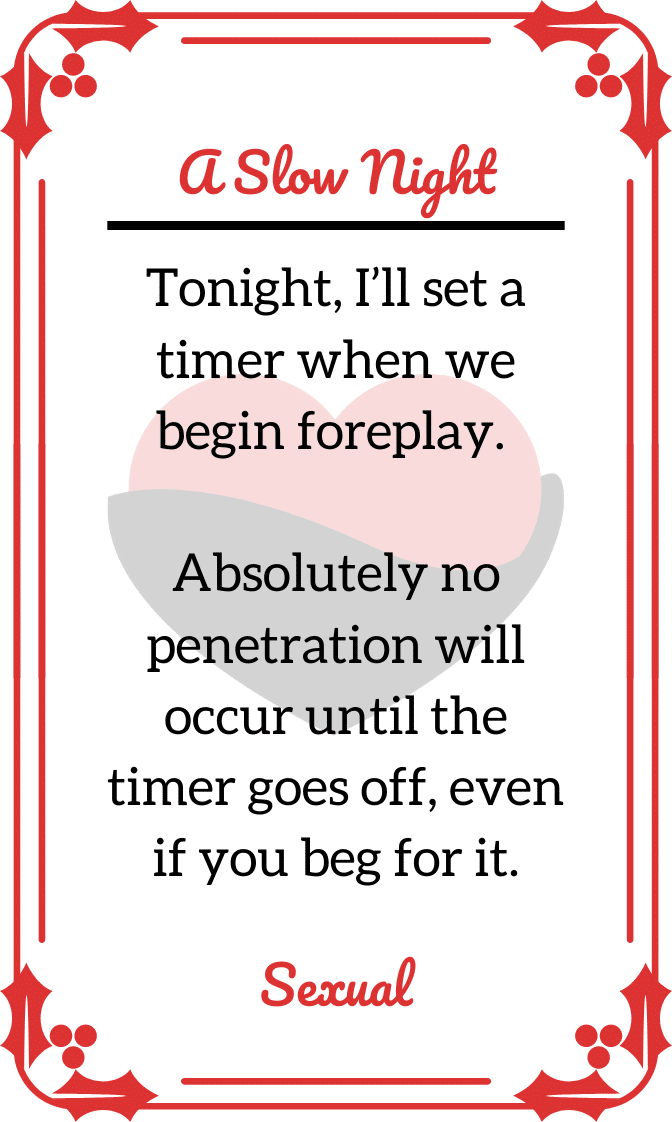 Black Label (butt stuff and other erotic bedroom moves)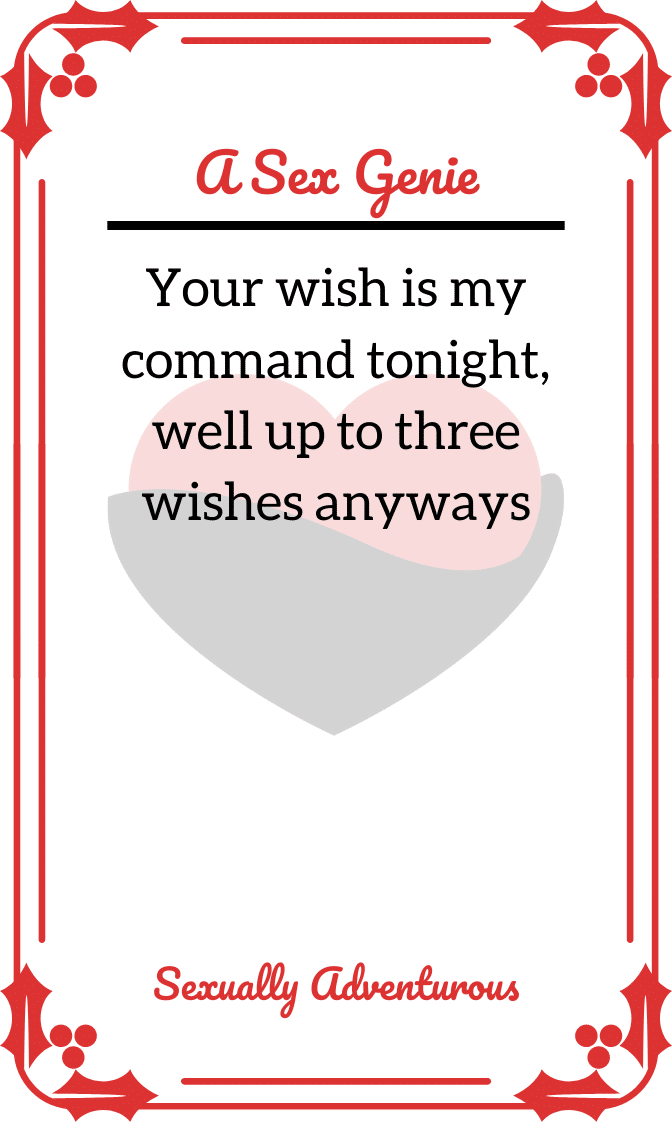 Sexy Coupons
If you miss out on the Sexy Advent Calendar, you can use his 50 sexy coupons the same way. Just print them out, put them in envelopes and open one every day that you have left in the advent season. Or start it on Christmas day.
Sexy Stocking Stuffers
There are a lot of things you can put into a sexy stocking for your spouse. Here are some of my favorite ideas of things to do:
Hot Lingerie For Your Advent Calendar
I bought a few pieces of lingerie from Honoring Intimates for our sexy stocking in the past. They have great sales this time of year on all of their lingerie. The best part about them is that they take pictures of all of the lingerie so that the images are porn free. All lingerie comes with their own tags so there's nothing innapropriate on the tags as well.
Bedroom Games
You can easily purchase, download and print a sexy bedroom game to put into your stockings. We have put together many great sexy bedroom games for couples. Grab a copy of our full pack of bedroom games vol. 1 or Vol. 2 in the shop.
Every year, I release several new games, so always check the shop for our latest editions.
Lube
Lube is perfect for a sexy stocking. There are many different kinds that you can enjoy. Get one that is used to stimulate the clitoris. Maybe grab a flavored kind. Or get a good old fashioned one that replenishes your stockpile. I like to grab them from Married Dance. They have a big selection of lubes there.
Sex Toys
If you've never tried a sex toy before, the vibrator pilot program is a great way to get started. Married Dance will allow you to buy this basic vibrator and have 90 days to use it. If you aren't satisfied, they will allow you to return it with no questions asked.
*I use affiliate links